How to Convert Notes to Outlook PST
How to Convert Notes to Outlook to Cut Organizational Email Maintenance Cost ?
The ultra-advanced, super-technical, and hyper-communicative corporate society depends entirely on the electronic-email system for meeting their communication requirements, both within the organization and outside it. Whether it is a business proposal to be sent out to a client, or it is an interview call for company's recruitment, emails have become a staple need of today's enterprises, who cannot work without an email system in place. With this soaring popularity of email communication amongst the professionals and corporate genre of society, email dependency is evidently and apparently obvious, which is in turn making it mandatory for enterprises, organizations, firms, businesses and even institutions to set up some useful, effective, safe, efficient, and fast email managing application.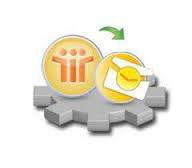 Some of the popular email clients in use by a majority of corporate people are Lotus Notes from IBM, Outlook from Microsoft & Outlook Express also from MS Corporation. With varied features and luring benefits in different email clients, preferences of people keep on changing from time to time, which makes email migration a frequently occurring phenomenon.
Fondness for MS Outlook Application:
For any organization or enterprise, the costs incurred to run the business is the most significant thing as cost is one of the most indispensable resources, to be used in the right manner so as to avoid wastage and loss. Enterprises, which were using Lotus Notes for their messaging needs, know about the huge cost for its installation cost and high charges for its maintenance. On the other hand, those using MS Outlook didn't face any such cost issues as the application is a low-priced one to use and maintain. Outlook comes with MS Office applications suite.
Outlook has lower installation cost and lesser charges for maintenance. Also, Outlook fulfills all expectations that any enterpriser has from an email system. Also, as Outlook is easy to use & very much handy, so it further saves the cost, as employees themselves learn to use the application without any training, which is the other way round for Lotus Notes, that requires an in-depth knowledge and exceptional understanding to use it, which most of the times means training to be imparted to employees.
Convert Notes to Outlook to Cut Organizational Email Maintenance Cost: If you were using Lotus Notes till now, then to cut your organization's financial resources, you can switch to Outlook. For this migration, you would need to transfer your email data from Lotus Notes mailbox to Outlook mailbox, for which, you can use some NSF to PST converter like Export Notes software, which is a simple and intuitive tool for this purpose. More Information about How to Convert Notes to Outlook
Download Now

Purchase Now
How to Use Export Notes Software?
Reach the interface of the tool
Here, click the 'Browse' button to search for the required NSF file which is required to be converted to PST format of Outlook
Now, click the 'Open' button for selecting the required NSF file
Then, click the 'Start Scan' option to initiate the scanning of selected NSF file
Preview the items contained inside your NSF file like Emails, Contacts etc
After that, click the 'Export' to initiate the data exportation process