Scan OST Download – To Convert OST into PST
Microsoft provides a Scan PST utility program to repair PST files. Similarly, they provide an OST Check Tool named scanost.exe with all the required functions, to examine and repair OST files i.e. offline folder files.
About ScanOST.exe - You can easily locate this scanost.exe utility program in two different folders i.e. "C:\i386" and "C:\Program Files\Common Files\System\MSMAPI\1033". This computer program is situated in both the folders. Some of the information of scanost.exe file is mentioned below:
SCANOST.EXE INFORMATION

Locations

C:\i386 and C:\Program Files\Common Files\System\MSMAPI\1033

Version

11.0.6565.0

Size

50.6 KB (51,912 bytes)

MD 5 Sum

4f692599e51a13bccb5e78afad9193d5
This information was found on a computer system having Windows XP professional service pack 2 and this system was running Outlook 2003. Both the copies of scanost.exe were exactly similar to each other in both the locations C:\i386" and ""C:\Program Files\Common Files\System\MSMAPI\1033" i.e. both the copies were having similar information.
When to Run Scanost.exe Utility Program?
You cannot run ost file scan utility while Outlook is running. You have to quit Outlook properly before running scanost.exe program. If you will run scanost.exe program without closing the Outlook program properly, you will get this warning message "Please quit Outlook before executing scanost.exe program". You can execute ost scan utility program only when Outlook is shut properly.
Procedure to Close Outlook Completely
If you have closed MS Outlook and you do not see Outlook at bottom of your desktop in the taskbar then, it might be functioning in the background due to improper quitting of Outlook. You can locate and quit the functioning of Outlook by running the "Task Manager". You can follow the steps mentioned below to quit the working of Outlook completely.
Press the "Ctrl", "Alt", and "Del" keys simultaneously to open Task Manager.
Click on the "Processes" tab in Task Manager.
Click on "Image Name", which is a column header to arrange all running processes in alphabetical manner.
Select all the Outlook processes individually to end them and click on "End Process" option to quit each Outlook process one by one.
Termination of all Outlook processes is necessary to run scanost.exe utility program even if you are getting this warning message "Terminating a process can cause undesired data loss and system unstableness". So, you have to click on "Yes" to end Outlook processes for proper closing of Outlook application. Background running processes plays a major role in maximizing CPU usage so there is nothing which you can do except for ending them. After shutting all the Outlook processes, you can run the ost file scan application
Scanning Process of OST2PST Utility Program
First of all scanost.exe utility program will locate OST file which belongs to the account by which you have logged on to the system. Then, you will get different options to Scan OST files i.e. "Scan all folders" or "Select folder to scan". You can select this option "Select folder to scan" if you have less time or you have connection speed issue. Normally, you select the default option of "Scan all folders". You can repair all the errors with the selection of "Repair Errors" option. This utility automatically repairs all the errors which it finds. After performing all this you can click on "Begin Scan" option.
When the utility program completes the scan process properly, you get this message "The scan process is complete". If you want to see the information about scan results in detail then, you can see the detailed information about the results of the scan in "Deleted Items" folder. This OST File Scan program automatically transfers the detailed information of scan results in "Deleted Items" folder.
What to Do When Scanost.Exe Fails To Repair OST Files?
In some cases, scanost.exe utility program fails to repair OST files from complex situations. Then, there are many commercial solutions to repair OST files but, OST Recovery software is an efficient solution to repair OST files. This OST Recovery tool is designed by Scan OST with many advance qualities to recover OST files. This tool can repair OST files from all the situations of corruption and damage. It recovers OST file with all its components like emails, notes, tasks, journals, contacts, calendar entries. When you repair OST files using this software, you get all the components of OST database with accurate fields and details (to, from, subject, cc, bcc, date and time of send and receive etc).It repairs OST files at a very high conversion rate and minimum CPU usage. This software also provides you three different file formats to convert OST database i.e. it performs OST to PST conversion, OST to EML conversion and OST to MSG conversion. This tool can perform OST Recovery with all Outlook Versions (2013, 2010, 2007, 2003, 2002 and 2000).It retains mail messages in original formats RTF and HTML.
Money Back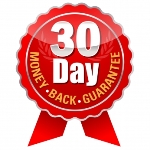 How to Scan OST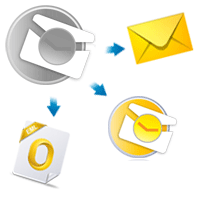 Award's